Dear Fellow Democrat: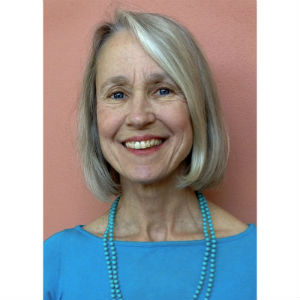 I believe that, together, you and I can accomplish something important with my campaign against Mark Obenshain.If you will come and show the flag at my upcoming press conference in Harrisonburg on April 28, you will hear my vision for what this campaign can accomplish. And you will help us on our way to accomplishing it.Who represents this district in the Virginia State Senate is important, but the stakes are actually much higher.
It is vitally important that Mark Obenshain not become Virginia's Scott Walker—see what my husband Andy Schmookler has written about this on Daily Kos at http://www.dailykos.com/story/2015/03/19/1371976/-TAKING-ON-THE-MAN-WHO-WOULD-BE-VIRGINIA-S-SCOTT-WALKER#,. But the stakes are, in fact, even larger still.
For, in fact, Mark Obenshain is the perfect representative of the Big Money Power that is not only picking the pockets of average Virginians but is also stealing the gift our Founders gave us—a free society whose government is not only of, but for and by the people as well.
Mark Obenshain is part of the reason that our state is ranked one of the most corruptible in the nation. He is serving Dominion Power and other fossil fuel companies. He's helped take hundreds of millions of dollars out of the pockets of average Virginians to put into the coffers of Dominion Power and other fossil fuel companies. And he's voted to protect our government's system of corruption. (Click on my website to see the speech with which I launched my campaign against Obenshain http://aprilmoorestatesenate.com )
But Obenshain's service to Big Money Power is even worse than that. In our times, Big Money has moved from just picking our pockets to a deep and long-term plan to change America into a fundamentally different kind of society. Big Money organizations like ALEC are now writing our laws, and Mark Obenshain is helping them do it. The Koch Brothers are degrading America's democracy like no one ever has before. And they've picked Mark Obenshain as their guy.
So, in running against Mark Obenshain, I am running against the perfect symbol of everything we the people need to defeat. And to defeat him and the power behind him, we the people, liberals and conservatives alike, must set aside our differences and unite against the power that Mark Obenshain serves. If we can succeed in this effort, we can show the country that the people can come together to take back the power that has been stolen from us.
That is the great opportunity we have in this campaign. Across America, "We the people" must unite to protect our democracy. But especially here in the 26th District — which as you know is 2:1 Republican — our success will depend on our reaching out to people on the other side.
That is the effort I will launch, when I reach out to conservatives as well as liberals on April 28, with a brief talk titled "The First Duty of a Patriot." "First duty" because everything else depends on preserving the great achievement of our Founders. "First duty" because what the likes of Obenshain are stealing from us is the essence of what America is about.
Mark Obenshain has already shown that his campaign against me will be based on the usual tactic of the Big Money Power—to divide the people against each other by making this a Liberal versus Conservative race.
Come join me on Tuesday, April 28, to show that in the battle between the people and Big Money, the people can rise to the occasion.
Time: 11:00 am
Place: Rockingham County Administration building, board room, 20 E. Gay Street, Harrisonburg
April Moore Candidate, Virginia Senate district 26