National & Local Experts to Discuss the Minimum Wage & Income Inequality 
Saturday, April 30, 2:15 – 4:15 PM, Samuels Public Library, White Room A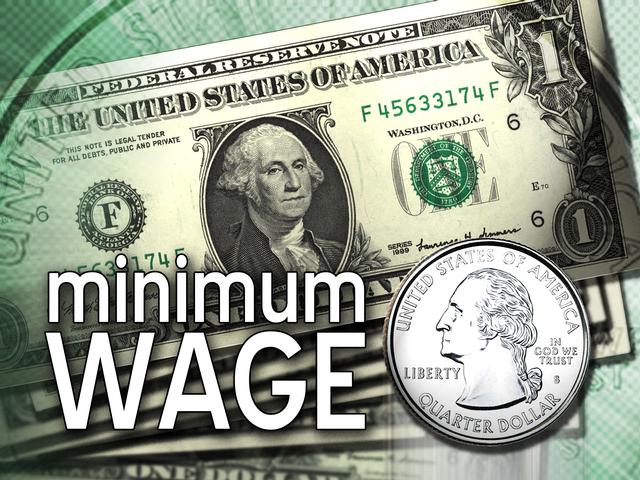 Please mark your calendar and invite friends to attend a  stimulating program organized by Barbara Stevens and Linda Allen as part of the Warren County Democratic Committee's (WCDC's) educational outreach program.
Did you know the majority of minimum wage workers are not teens but adults over 35?  The vanishing middle class has emerged as a galvanizing issue in this year's Presidential race. In our community the stresses of working two or more jobs places enormous burdens on parents and children.
Saturday's seminar features a panel of national and local speakers who will address the effects of a low minimum wage, causes of income inequality, the role of labor unions in wages, and the lives of the working poor.
The speakers are:
Brendan V. Duke, Associate Director for Economic Policy at the Center for American Progress Action Fund – Mr. Duke holds a master's degree in economics and public policy from Princeton University's Woodrow Wilson School of Public and International Affairs and a bachelor's degree in political science from Macalester College. He will discuss the minimum wage issue as well as his research regarding economic inequality and intergenerational economic mobility as a staff member of American Progress' Inclusive Prosperity Commission in 2014. His research has been featured in The New York Times,The Washington Post, and The Atlantic.
T. Michael Kerr, Former Assistant to the Secretary-Treasurer at the Service Employees International Union (SEIU) – In addition to the SEIU, Mr. Kerr previously did political and legislative work for the American Federation of State, County and Municipal Employees (AFSCME). He has a B.A. from Tufts University and a Masters in City Planning from MIT. His remarks will address the role of labor unions in wage issues.
Lee Smith-Osina, Executive Director, FR/WC United Way – Ms. Smith-Osina's career specialty is consulting and working as an executive director for non-profit organizations and she is a 1994 graduate of the University of Delaware, Institute for Organization Management. Ms. Smith-Osina and Rita Biggs (below) will provide a joint presentation regarding the ALICE Project (Asset Limited Income Constrained Employed), a research project in the planning to determine the actual number of working poor in our community.
Rita Biggs, Vice President, FR/WC United Way – Ms. Biggs has worked locally in the field of domestic violence and sexual assault for over 20 years which led to the Virginia Sexual Assault and Domestic Violence Action Alliance bestowing upon her the Pioneer Award for her years of service and for making significant changes in our community to address these issues. She has a degree in Social Work from James Madison University.
Please plan on coming and bring your family and friends. This touches everyone, regardless of party affiliation. I look forward to seeing you there!
Tom Howarth, Chair, Warren County Democratic Committee
1 Lazy Livin Lane
Front Royal, VA 22630
540-252-4755