Saturday, October 28, 2017
Pick up–10:00 a.m. rain or shine!




Party–12:00 p.m.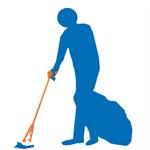 It's time for Fall litter pickup on Rt. 211. The Rappahannock County Democrats' designated area is between Massie's Corner and the Rappahannock County Library.
Volunteers are needed for the trash pickup and the party
Volunteers should pick up their vests and bags the library at 10 a.m.
The trash pickup party at the Rappahannock County Library will start at 12:oo p.m.
Please sign up and show the community that Democrats in Rappahannock County care! To sign up, call Jed Duvall at 540-522-9912