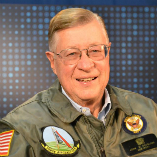 With less than four months left before voters head to the polls to pick their candidates for office, Congressional Challenger General John Douglass's campaign issued an open challenge to incumbent Congressman Robert Hurt for five joint appearances, which include several historic invitations by non-partisan, non-profit organizations in the Fifth District. The challenge appeared in an acceptance letter for two debates hosted by news stations WSET and WVIR, sent earlier this morning.
"When John Douglass unveils his plan to help Virginia families next week, he will stand ready to debate every point," Campaign Manager Gary Ritterstein said in the letter.
Click here to read more at www.JohnDouglassforCongress.com.