My name is Greg Ludlow and my r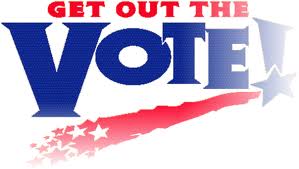 esponsibility is to organize the door to door canvassing operation in Rappahannock County for Democratic candidates in the State-Wide Virginia and 18th District Elections in Fall 2017.
Last year for the second time in the County we organized a volunteer campaign that covered the entire County canvassing for Hillary Clinton in the Presidential Campaign and for Jane Dittmar in the 5th District Congressional Campaign. This year we have of course a very important Virginia State -Wide Election for Governor, Lieutenant-Governor and Attorney General and a 18th District Election for the Virginia House of Delegates. A list has been compiled of some more than 2000 voters by Precinct in Rappahannock County consisting of Independents, Leaning Democrats and Strong Democrats. Consequently, given our expanded voter list this year and given the importance of the above Elections for Virginia we are seeking more canvassing volunteers in our campaign to elect Democratic candidates to office. There are 6 Precincts in Rappahannock County but since we combine Flint Hill and Chester Gap into one given the small size of the latter, we would need a total number of at least 20 volunteers or 4 per Precinct or two teams of two volunteers per Precinct. We start our canvassing campaign the weekend after Labor Day (September 9, 2017) until the weekend before Election Day (November 4, 2017), a total of 9 weekends. However, with two teams in each Precinct sharing the targeted number of houses in each Precinct volunteers would only be required to canvass for four or at most five days of the nine weekends, thus allowing for flexibility in personal scheduling. Obviously the greater number of volunteers, the less work.
All volunteers would be placed in teams of at least two people and provided with the necessary materials, voter lists, candidate literature, maps etc. Only one car would be necessary, as some of the locations are not like in urban or suburban areas literally next door to one another, hence we drive much more than we walk which is a lot less tiring than canvassing in large urban or suburban areas. This is an enjoyable experience where you get to meet people face to face, and, as several studies have shown and from my own personal experience, a more effective and personalized way of getting out the vote. We will be holding information sessions on canvassing in August and early September, when volunteers will be provided with materials such as voter lists, maps etc., and the necessary literature on the candidates for distribution to voters.
If you are interested in canvassing to elect Democratic candidates to office, please contact me by e-mail or by phone (540) 937-3007 and give me your contact information (e-mail; phone #; address) and preferred Canvassing Precinct e.g. Amissville,  Flint Hill-Chester Gap, Washington, Sperryville or Scrabble (Castleton) by June 16, 2017, so as to enable us time to organize the canvassing campaign County-wide. We will do our very best to fit you in to your preferred choice of Precinct.
Thank you.
Greg Ludlow, Vice-Chair, RCDC