Is redistricting done in a way to promote a fair democratic process? Many authorities say "no!"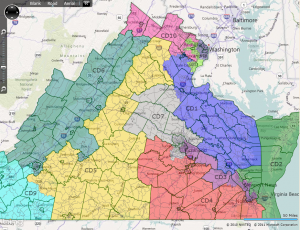 Below is an excerpt from a recent Washington Post editorial.
In Virginia, maps are still drawn to protect officeholders…

Everyone (at the public hearing on redictricting) realized that in the real word of Virginia politics-where politcal maps are drawn first and formost to protect incompbents and minimize the chances of genuine two-party electoral competitiona–this could never happen.
Click here for the editorial that appeared in the April 4th issue of the Washington Post.
Click here for a similar April 4th Washington Post article entitled "General Assembly opens redistricting lightning round advancing new House, Senate majority maps."