The RCDC Dog Days of Summer Yard Sale!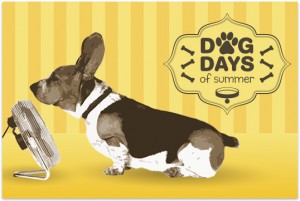 SATURDAY, SEPTEMBER 3, 7 a.m.-3 p.m.
SUNDAY, SEPTEMBER 4, 10 a.m.-2 p.m.
At the WASHINGON VA FIRE HOUSE
LOTS OF GREAT STUFF AT THE RCDC YARD SALE!! HOME OF SUPER BARGAINS!!
Jewelry & Accessories Outdoor and Garden Items Lamps
Toys, Games & Puzzles Artwork & Collectibles Sports Equipment
Kids' Stuff China & Glassware Holiday Items
Books Household Items Tools & Hardware
DVDs & CDs Small Appliances  Equipment
Kitchenware Linens & MORE …
YUMMY BAKE SALE TOO!
Donations accepted Thursday, September 1, 9 a.m. to 3 p.m.
and Friday, September 2, noon to 6 p.m.
at the Washington VA Fire House
(PLEASE no sinks, computers, analog TVs, or overstuffed furniture)
For information, call Jan Makela (540 454-0547), Andy Platt (540-937-4527), or Ross O'Donoghue (703-303-5695)