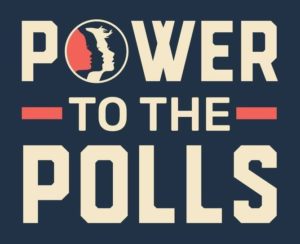 MADISON COUNTY DEMOCRATIC COMMITTEE

5th District Workshop
ANTIOCH BAPTIST CHURCH
1165 MUD ROAD, MADISON VA 22727
SATURDAY FEBRUARY 24, 2018
Doors Open at 8:15 a.m. Gavel at 9:00 a.m.
Please join the Madison County Democratic Committee as we prepare to nominate our candidate to unseat our US Congressional representative, Freedom Caucus Republican Tom Garrett, whose idea of governance is to deny the needs of those who didn't vote for him, stating:
"I am so solidly in the Trump camp that I can't find a word strong enough to describe it."
After a brief business meeting, we'll be joined by 5th District Committee members Suzanne Long, Chair, and Bob Zwick, Rules Chair, for an in-depth discussion of the caucus/delegate process leading up to the May 5 nominating convention in Farmville. The Madison Dems will elect its delegates by caucus in April; those delegates will go on to the convention, where we will elect either Andrew Sneathern, Ben Cullop, Leslie Cockburn or Roger Dean Huffstetler to run against Garrett in the November mid-term election.
Next, we'll hear from each of our candidates and give you some quality time to breakout into groups and meet and speak with each of them. We suggest that you spend a little time in advance by visiting the candidates' websites (linked above), and watching a brief video introduction at https://www.facebook.com/pg/madisonhuddle/videos/. Bring your questions!
Lastly, we'll be joined by members of Rapp Resist, who will introduce their "softening campaign", a program to write and distribute letters to the editor throughout the district in order to soften support for Garrett among Republicans. If time permits, we'll wrap up with a mini-workshop on using a tool called Resistbot to extend the softening campaign into the digital realm. You'll want to bring your smartphone or tablet (any SMS-capable device) to take advantage of this training.
We hope that everyone leaves with good information about the candidates and the nomination procedure, excited about taking back Congress and curtailing the destructive policies being put in place by Trump and his minions.
See you on the 24th!
It's a simple but powerful idea: we are stronger together!